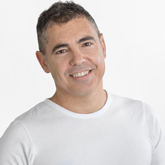 Mª Belén Bañeres
Secretary
Technical advances in structural biology are making it possible to visualize on the atomic scale biological processes we have never seen before.
Óscar Llorca
Structural biology is the scientific discipline that determines the shape – the structure — of molecules. It was thanks to a breakthrough in this field that the celebrated double helix of the DNA molecule was revealed Molecules carry out their function in the organism by fitting together and assembling parts and segments in a very specific manner. For that reason alone, determining the shape of a molecule allows us to understand its functions. The CNIO's Structural Biology Programme seeks to understand the functioning of the molecules involved in cancer growth so that the information can be incorporated into the design of next generation pharmaceutical treatments.
An outline detailing the technical assets used in the Structural Biology program correspond largely with the working units into which it has been divided: Spectroscopy and Magnetic Nuclear Resonance (RMN), Electron Microscopy, Bioinformatics, Crystallography, Protein Engineering, and Biological Text Mining.
Meanwhile, preparations are underway to incorporate state of the art equipment for use in one of the most promising new techniques in this are of research, namely cryo-electron microscopy, which allows scientists to study visualizations of the structure of biological molecules at a level of detail once thought to be impossible to achieve. It is the only apparatus of its kind in all of Spain and has been particularly useful in analyzing small molecular clusters, which are the most relevant type in understanding the molecular mechanisms of cancer.
The CNIO's Structural Biology Programme consists of one Senior Group (Óscar Llorca) and two Junior Groups (headed, respectively, by Iván Plaza Menacho and Rafael Fernández-Leiro.
Notable among the results originating from their high-resolution scrutiny is the discovery of a molecular complex involved in certain processes meant to ensure the cell's survival, and in diseases such as cancer.