Our Friends support allow the CNIO to hire more scientists and open new research lines to understand cancer better, diagnose and treat it effectively… Here are some of them!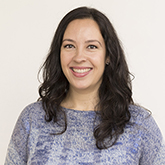 Carolina Maestre
One of the beneficiaries is Carolina Mestre, who is looking closely at what could prove to be a new target for pharmacological-based cancer treatments. "We have identified a molecule involved in the survival of tumoral cells when they divide. Our working hypothesis is that if we can manage to inhibit the action of those molecules, it should keep the tumor from spreading."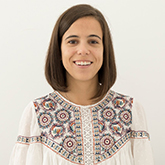 Elena Fueyo
I study how tumour cells avoid the immune system attack. Understanding the biology of these mechanisms is essential for the development of effective immunotherapies against cancer.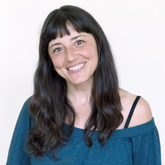 María Moreno
"I study the three-dimensional structure of CAD, a protein that is highly expressed in cancer." Understanding how genetic mutations affect its structure can help to develop novel therapies.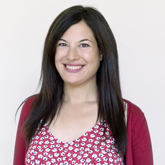 Neibla Priego
"I explore therapeutic and diagnostic options for brain metastasis." These metastases arise in 10-40 percent of all cancer cases originating from different organs. Neibla is the first author of a study that describes how a compound called silibinin can reduce them.
Rubén Martínez
"I investigate how RET oncogene activity is altered in certain cancer types, such as lung and breast cancer, as well as neuroblastoma." Rubén aims to find compounds capable of inhibiting this gene that could provide more effective treatments against these types of tumours.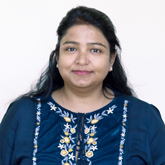 Sarita Saraswati
"I study the role of telomere dysfunction in the origin of kidney and liver fibrosis, which in its advances stages may lead to cancer in these organs." Her goal is to find new therapies for the treatment of these diseases.