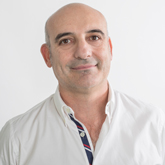 Investigadores
Rosa María Ayala
María Calbacho
Francisco Javier De La Serna
Lucia Virginia Fernández
Miguel Gallardo
Carlos Grande
Ana Jiménez
María Linares
María Inmaculada Rapado
Antonia Rodríguez
Becarios Post-doctorales
María del Carmen Fiuza
Almudena García
María Asunción Martín
Ricardo Sánchez
Antonio Valeri
Becarios Pre-Doctorales
Javier Alcázar
Sergio Algar
Isabel Cuenca
Jessica Encinas
Alejandra Leivas
Elena Maroto
María Luz Morales
María Alejandra Ortiz
Alba Rodríguez
Yanira Ruiz
Laura Sánchez
Técnicos de Laboratorio
Pedro Aguilar
Adrián Fernández
María Esther Onecha
Laura Rufián
The Haematological Malignancies Clinical Research Unit focuses on 3 main objectives:
Molecular research of haematological cancers: studying of cancer induced changes at the proteomic and genomic levels. We aim to: i) find new genomic and proteomics biomarkers for a better diagnosis of these haematological diseases; ii) detect new molecular alterations as predictors of response to a treatment, for example by studying minimal residual disease; and iii) study immune mechanisms of cancer control, with a special focus on NK cells.
In vitro & in vivo research: i) to establish the effects of new anticancer molecules in in vitro models of the disease; ii) to determine the mechanisms of resistance to anticancer drugs.
Clinical research: translate preclinical findings to the patients through a phase I clinical trials unit.
Publicaciones