It is thanks to all our "Friends" that these young researchers have been contributing to our understanding of common childhood tumors. Nor should we omit mention of progress being made against pancreatic cancer, one of the most aggressive forms of the disease. At the same time, they are developing mechanisms that will allow targeted medication to be "aimed" at its target with greater accuracy. Their work has also encouraged them to explore new strategies for halting the proliferation of tumoral cells.
"CNIO Friends" Post Doc Researchers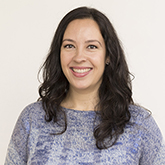 Carolina Maestre
One of the beneficiaries is Carolina Mestre, who is looking closely at what could prove to be a new target for pharmacological-based cancer treatments. "We have identified a molecule involved in the survival of tumoral cells when they divide. Our working hypothesis is that if we can manage to inhibit the action of those molecules, it should keep the tumor from spreading."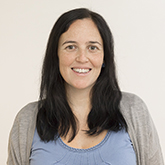 Irene Felipe
(CNIO Friends/Play Therapy Foundation) has made a special study of the neuroblastoma, one of the tumors most frequently seen in children. "We hope that in the near future, breakthroughs on the molecular level will lead to new clinical applications" as will the translational aspects of our work, such as the identification of therapeutic strategies and development of biomarkers.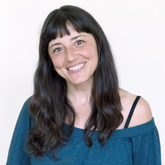 María Moreno
"I study the three-dimensional structure of CAD, a protein that is highly expressed in cancer." Understanding how genetic mutations affect its structure can help to develop novel therapies.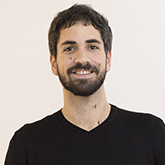 Miguel Jiménez Alcázar
(CNIO Friends/Play Therapy Foundation) has undertaken a study focusing on gliomas, cerebral tumors common in children and adolescents. His goal is to see that "the results are transferred to the clinical sphere, where they can contribute to increasing patients' survival rates and improving the quality of life."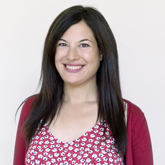 Neibla Priego
"I explore therapeutic and diagnostic options for brain metastasis." These metastases arise in 10-40 percent of all cancer cases originating from different organs. Neibla is the first author of a study that describes how a compound called silibinin can reduce them.
Rubén Martínez
"I investigate how RET oncogene activity is altered in certain cancer types, such as lung and breast cancer, as well as neuroblastoma." Rubén aims to find compounds capable of inhibiting this gene that could provide more effective treatments against these types of tumours.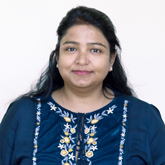 Sarita Saraswati
"I study the role of telomere dysfunction in the origin of kidney and liver fibrosis, which in its advances stages may lead to cancer in these organs." Her goal is to find new therapies for the treatment of these diseases.
Sebastián Thompson
Is examining the process by which nanoparticles can be used to transport medication to a specific location in the body, on account of their enhanced ability to reach the compromised cells. "We are searching for the best way to make certain that the greatest possible number of nanoparticles actually make it all the way to the tumor location," he explains.